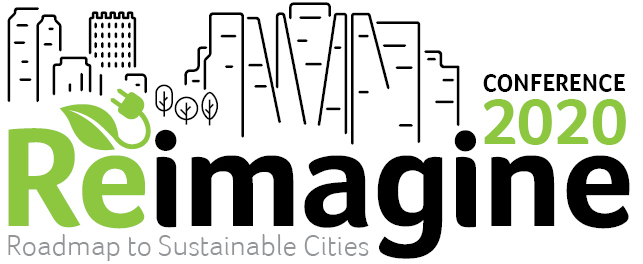 Throughout Canada and the world, cities of all sizes are embracing their role in adapting to the needs of the future and taking action by implementing innovative strategies toward sustainable infrastructure and renewable energy initiatives.
The City of Regina has committed to being a 100 per cent renewable city by 2050. To achieve this goal, work is underway to develop an Environmental Sustainability Framework that will be influenced by the experiences and inspiration shared at the Reimagine Conference.
You're invited to join us May 20-21, 2020 to hear notable keynote speakers and more than a dozen presentations ranging from renewable energy and infrastructure to defining what sustainability means for cities now and in the future.
Online registration will begin in early 2020. If you would like to learn more about the Reimagine Conference 2020 and receive advance notice to register, please provide your email address.