Showing our love for Regina residents during COVID-19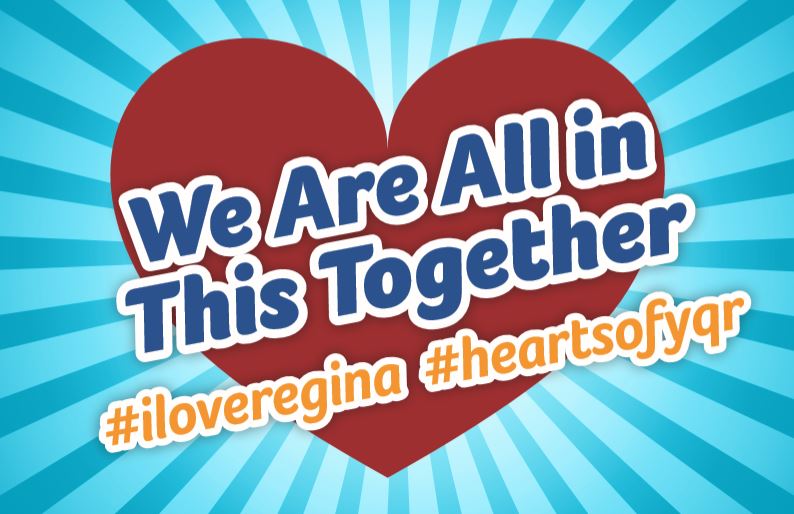 The City of Regina is joining the #heartsofyqr movement by putting hearts in the main level windows of City Hall and a positive message out front to remind residents and employees that we are all in this together.
The lights at City Hall will also shine blue at night to honour frontline healthcare workers for their dedication to our community by helping to contain the spread of COVID-19.
"Everyone in Regina has been so inspired by the frontline health care workers that are helping look after people during this difficult time," says Mayor Michael Fougere. "As a caring community, residents are showing support for each other with hearts and signs in their windows and we at City Hall want to join in that effort. We also thank Regina residents for doing their part to stay home as much as possible and keep a physical distance of two metres when they do go out for essentials or to get some activity outdoors."
Blue was chosen for the lights at City Hall to represent a universal colour used in the medical community.
The City of Regina thanks the local businesses and organizations that have offered their services to help create this display and increase its visibility.
We encourage residents to continue to stay safe and stay home if you can. Please enjoy the photos of the hearts, display and lights.
Print off your own #heartsofyqr poster.
For updates on City services and programs, visit Regina.ca/coronavirus