Household Hazardous Waste Day
October 26, 2019
2400 6th Ave, Regina, SK S4R, Canada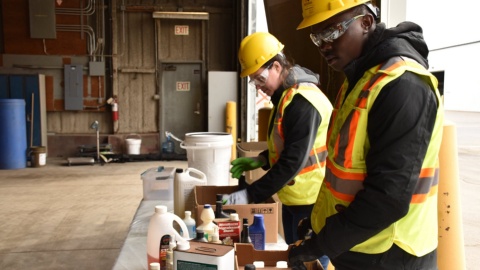 Drop off your chemicals, paint, fertilizers, aerosols, batteries, light bulbs, propane tanks and rimless tires for disposal.
Material collected will be disposed of in an environmentally-friendly manner.
Please make sure that all chemicals are securely stored and labelled.
Our Household Hazardous Waste Drop-off Site is located at 2400 6th Avenue. Enter off 6th Avenue from Broad Street using the westbound lane.
Saturday, October 26 from 9 a.m. to 4 p.m