May 3, 2020
City Hall, 2467 Victoria Ave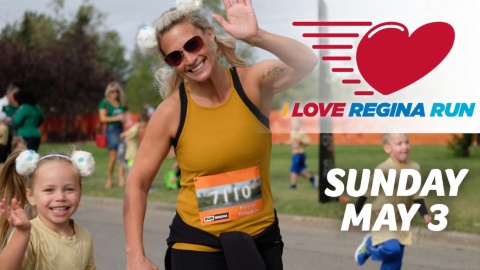 Everyone is welcome to register for the I Love Regina Run taking place Sunday, May 3. The event is in partnership with Run Regina with proceeds going to support UnderstandUs, a Regina-based organization that creates awareness campaigns to spark positive conversations about mental health.
The family-friendly event welcomes Reginians and visitors to our city of all ages to register to walk, run or wheel in a 3km, 5km or 10km event. The event has affordable registration fees to allow as many participants as possible to get involved. This is a great opportunity for less-experienced runners to try out a road race environment without the pressure of competition, but also for race enthusiasts looking to get in shape for marathon season.
Join Mayor Michael Fougere this year to stay active and have fun. Participants will receive a race t-shirt and commemorative medal at the event. Show your community pride and register with your friends, family, classmates, teammates or colleagues!