The 53rd Annual State of the City Address with Mayor Michael Fougere
March 5, 2020
Delta Hotel, 1919 Saskatchewan Drive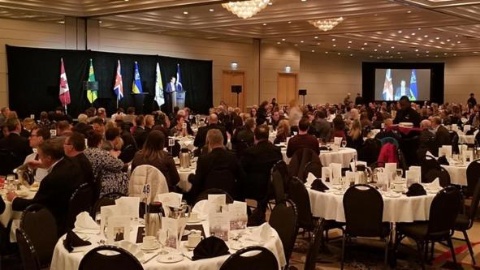 This annual address will see Mayor Fougere discuss issues and opportunities facing Regina and of his vision for the future of the City. Please join hundreds of other people from businesses, community organizations, government and other sectors at this important event. The Mayor's address will prove highly informative and the event is a great place to network.
The State of the City Address is hosted by Kiwanis Clubs of Regina. Each year Kiwanis volunteers work to address community challenges and engage in humanitarian and civic projects that improve the quality of life in Regina. Proceeds from this event will help support this important community work, which includes assistance to youth and the aging.
March 5, 2020
Delta Hotel, 1919 Saskatchewan Drive
12-1:30 p.m.
Visit Eventbrite for more information or to purchase tickets