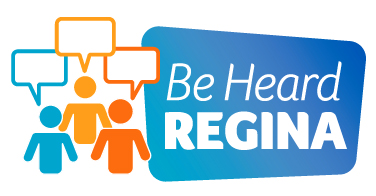 Be Heard Regina helps foster meaningful conversations with residents about projects that affect their families and neighbourhoods.
Through surveys, polls and other features, Be Heard Regina provides even more opportunity to be informed and provide feedback on City projects that matter most to you.
Digital engagement complements traditional public engagement activities such as open houses, public meetings or sending a letter to Council. Moving conversations online adds more convenience and allows you to give input on City of Regina projects and ideas when it works best for you.
Sign up & Stay Informed
Sign up for 24/7 access to information and conversations that help our city grow and become even better.
Be Heard Regina will have a variety of engagement opportunities that you will be able to provide feedback on. Some of them will require you to register in full (name, email, postal code), some may be anonymous, and others may ask for just an email and user name.
Real names and other information are not associated with survey responses or any other type of feedback but we do suggest that you register in full so that you can participate in any type of future engagement opportunities.
By signing up, you can stay up to date on projects you've already given feedback on and receive emails on similar feedback opportunities.
A registration process also helps build the community of interested residents and provides those registered with automatic notification of any City of Regina engagement opportunity.