The City strives for continuous improvement of its asset management approach through policies, processes and systems to ensure decisions are robust, defendable, transparent and aligned with the City's strategic priorities.
State of Infrastructure Report
State of Infrastructure Report describes the asset inventory, value, life, condition and the investment needed to maintain service levels. This report presents information that is a snapshot in time representative of City assets as of December 31, 2020. Also, this is the first step toward the development of a Corporate Asset Management Plan.
State of Infrastructure Report
The infographic summarizes asset replacement value and the overall condition of the service areas detailed within the Report.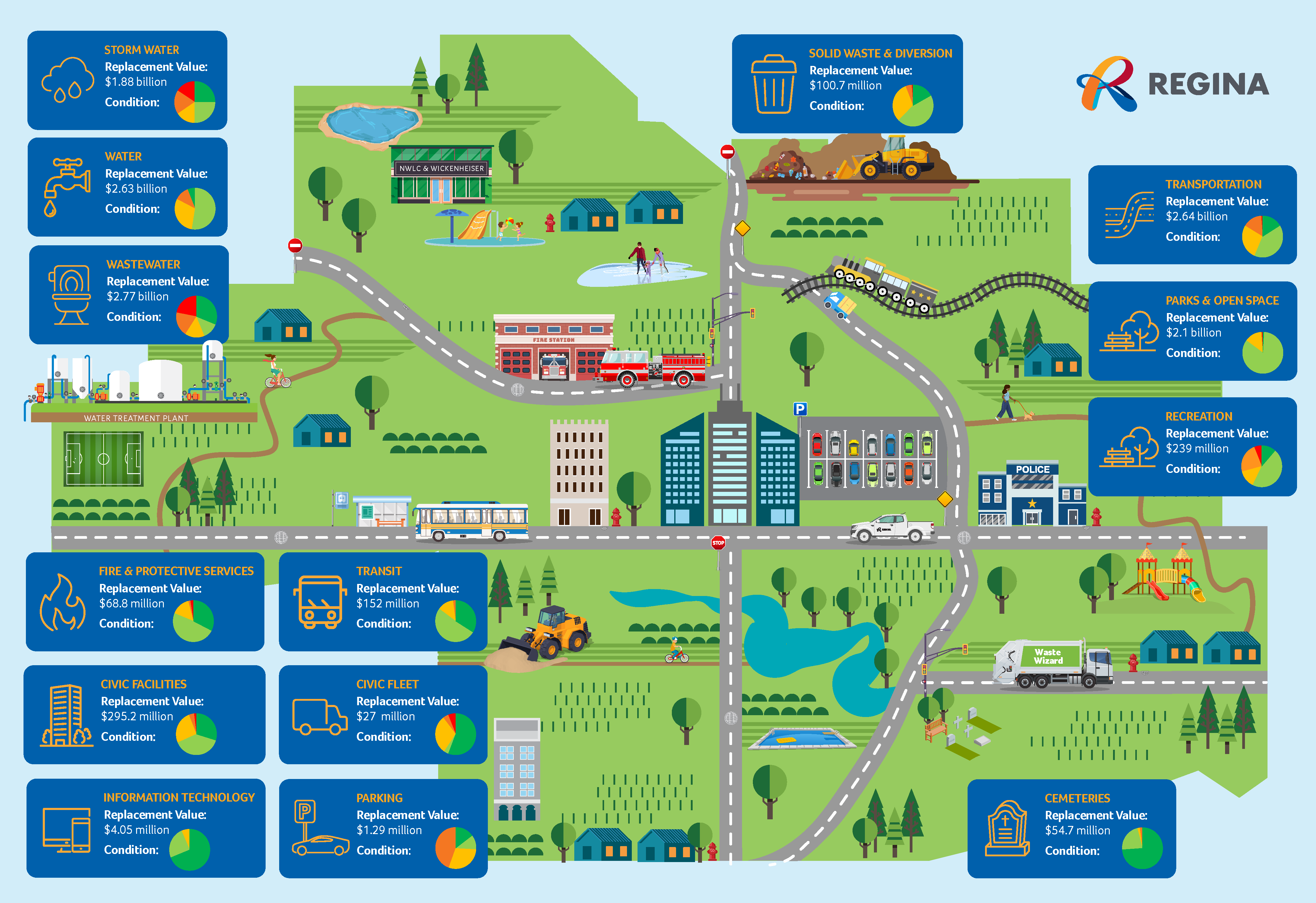 Asset Management Policy
The Asset Management Policy is an overarching document that provides a standardized set of principles considered when making decisions about the management of assets to support services.
The approval of an Asset Management Policy by Council confirms its commitment to sound and prudent stewardship of the City's assets.